Panel Customization andService Solutions
Expanse's dedicated panel experts have the tools, resources and experience to help customers with panel support across the United States. Our panel shop team has more than 50 years of intimate knowledge related to panel design, installation and support, which is reflected in our robust QC process that drives accountability and ensures the reliability and quality of every Expanse panel. We dispatch experienced technicians for panel service calls out of every Expanse branch location, expediting service time. We build panels from the large and complex to the simplest control panel. Each project, regardless of size or complexity, is treated with the same respect and dedication to excellence and quality. Our capabilities cover a broad range of industries and applications. Our shop is UL 508A, UL 698A and UL HazLoc certified.
Quick Ship Panels Enable Rapid Deployment
Expanse offers easy-to-modify Quick Ship Panels for expeditious delivery and rapid installation. If a custom product is on order, our team of automation and control experts will work to customize your panels to meet specific project requirements.
Control Panel Types
RTU control panels
Process measurement panels
PLC panels
VFD panels
PLC/VFD combo panels
Motor control panels (Starters/Contactors)
Hazardous location panels
Monitor panels
Custom control panels

Service
Are Your Panels Certified? For Safety's Sake They Should Be!
The UL Listing Mark on an industrial control panel provides evidence of third-party certification to North American safety standards. Without certification you cannot guarantee the safe electrical operation of the control panel.
Expanse Covers Your System's Full Service Lifecycle
SPECIFICATION
Thorough application analysis determines system specifications to ensure optimal results.
INSTALLATION
Startup teams with specialized training verify installation after construction via testing and instrument calibration for a seamless transition from design to commissioning.
OPERATION
Ongoing support of operations includes proper documentation, system monitoring and troubleshooting to maximize uptime.
OPTIMIZATION
Routine maintenance, servicing and calibration maximizes optimization of existing installations and instrumentation.

Capabilities

Panel Services
Certified UL 508A, UL 698A, HazLoc Panel Manufacturer
In-house Panel Engineering and Design
Installation
Maintenance
Approval and As-Built Drawings
50+ years of Panel Shop Experience
Standard and Custom New Builds
Commissioning
Troubleshooting
Service What We Sell
Quick Turnaround
Upgrades and Enhancements
Programming
Integration
Robust QC Process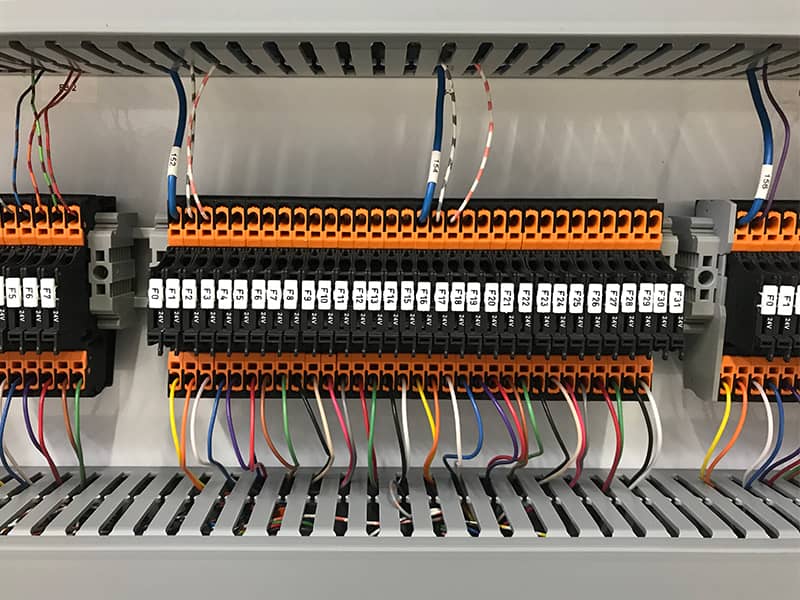 Contact Us
Connect with an Expanse Expert
More Information
Resources At Your Fingertips